Tips and tricks for searching the Propel media database.
The Propel media database is broken down into the following search types:
Journalists
Articles
Outlets
Twitter Influencers
These search types can all be accessed from the Discover menu:
Accessing the media database
Searching the Database – Journalists and Outlets
One of the ways to search the media database is when you know which journalists or outlets you're looking for. Let's say you know the journalist you want to pitch – but you don't have her contact info. Or you have a specific media outlet you would like to target, but you don't know the title and contact info of each journalist there. In these cases, journalist or outlet search is for you.
Search options include:
Category
Media outlet
Contact name
Job title
Location
Media type
And more!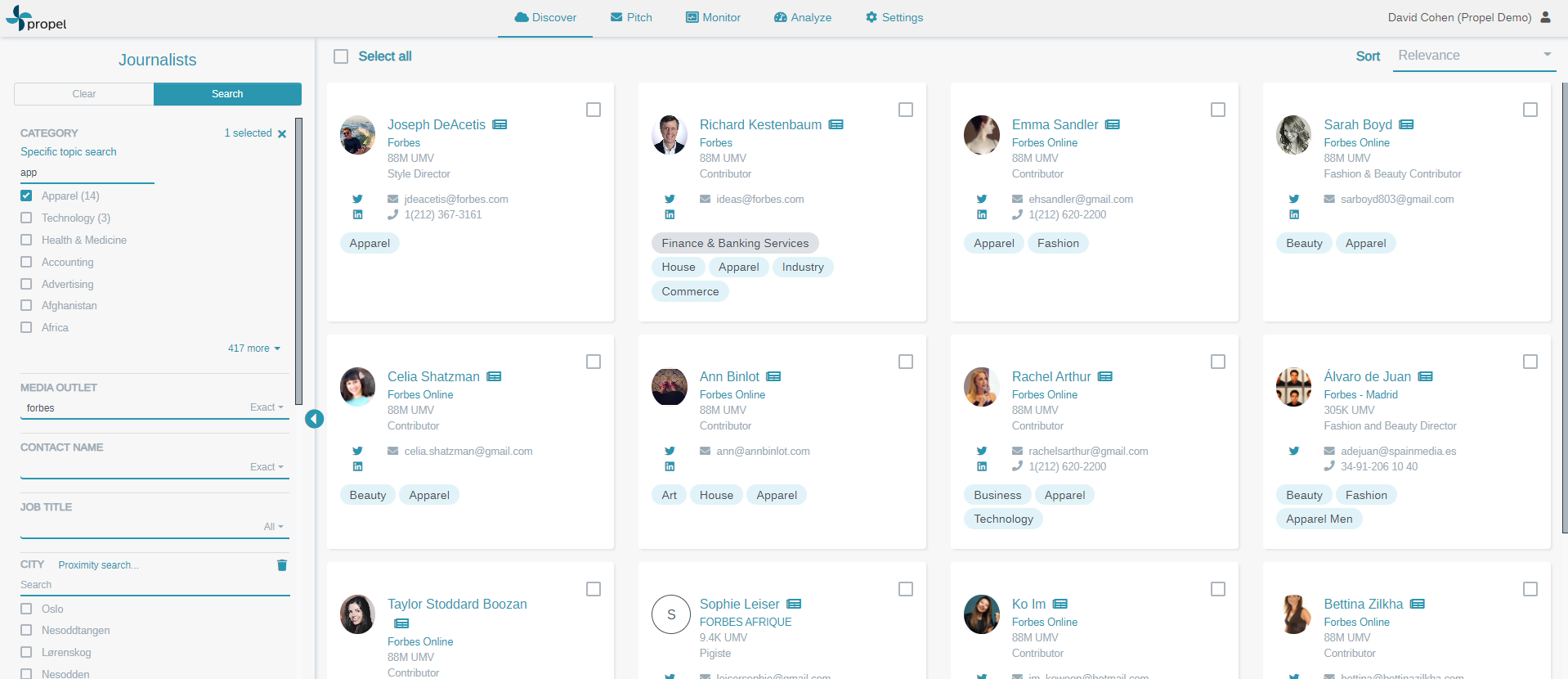 Sample search
Adding Journalists to a Media List
Once you've identified the journalists you need, check them off and add them to your media list. You can also create a new media list on the fly.
Add journalists to media list
These journalists are now added to the appropriate media list, accessible from Pitch -> Pitching Lists. They are also added to your master contact list, accessible from Pitch -> My Contacts, and can be pitched directly from Gmail/Outlook.
Searching Outlets
Searching outlets is similar to searching journalists. The notable difference is that once you've identified a relevant media outlet, you can then click through to view relevant journalists for that outlet.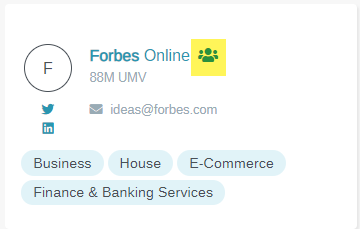 View journalists for Forbes
Searching the Database – Articles
If you don't know exactly which media outlet or journalists are most relevant for you, a great way to discover new targets is through the Propel article search. Here you may search by category, keyword, or competitor.
For example, if you are trying to get an article published for a ride sharing service, you could search for "ride sharing", "ridesharing", or "Uber". In each of these cases, you will find articles written by relevant journalists, who you can then add to your media lists and pitch. This is the recommended way for finding new contacts.
The articles are sorted by social shares, which helps you to quickly identify which article topics and headlines resonated most. You can also see a breakdown of Facebook engagement, including reactions (such as the percentage of haha vs. sad).
Searching for ridesharing
Search options include:
Author
Time period
Language
Article length
Location
And more!
One notable difference between article search and journalist search is that for articles, we don't always have contact details for the author. In cases like these, you can search our database for the relevant media outlet and find an appropriate reporter to pitch. Alternatively, you can activate the search option "Only show authors with an email address".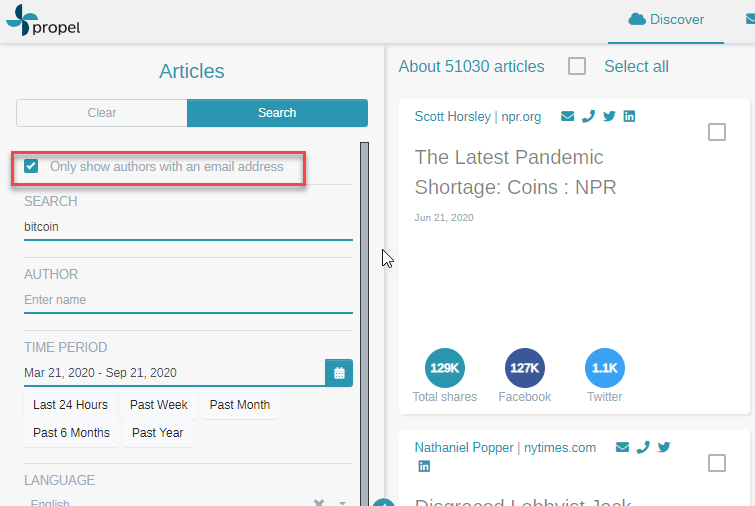 Once you've identified the appropriate journalists, you can add them to your media lists, exactly the same as from the journalists search.